The memorial in New York city that has been constructed as a tribute to the victims of the terrorist attacks is known as The National 911 Memorial.

Evidently there were 1.8 million tons of debris left behind after the attack on the World Trade Center on September 11, 2011 and it took nine months to remove it all following the before they could commence with the construction of the the twin towers memorial.
The National 911 Memorial is a tribute to remember and honor all who lost their lives in the attacks.
The footprints of both the north and south towers at the twin towers memorial are now occupied by reflecting pool waterfalls. Architect Michael Arad and Landscape Architect Peter Walker won a global competition of almost 5000 entries. It is their design that can be seen today at the memorial site.
The sides of the waterfalls/reflecting pool walls are constructed of stone which has been engraved with the names of all 3000 victims. When I was there there were people actively looking for and photographing the names of fallen loved ones.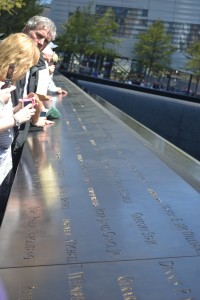 The original site of the World Trade Center encompassed an area of sixteen acres. The park like memorial is situated on eight acres at the center of everything. Part of the idea of the design is that it would be an oasis of peace and greenery at the heart of an otherwise busy metropolitan city. And an interesting part of the design includes a space between the pavers and the soil below to allow the 400 trees planted at the memorial a more viable growing environment.
The Freedom Tower known officially as "One World Trade Center," rises a symbolic 1,776 feet and is now the tallest building in the Western Hemisphere. The final spire was added to the tower on May 10 2013.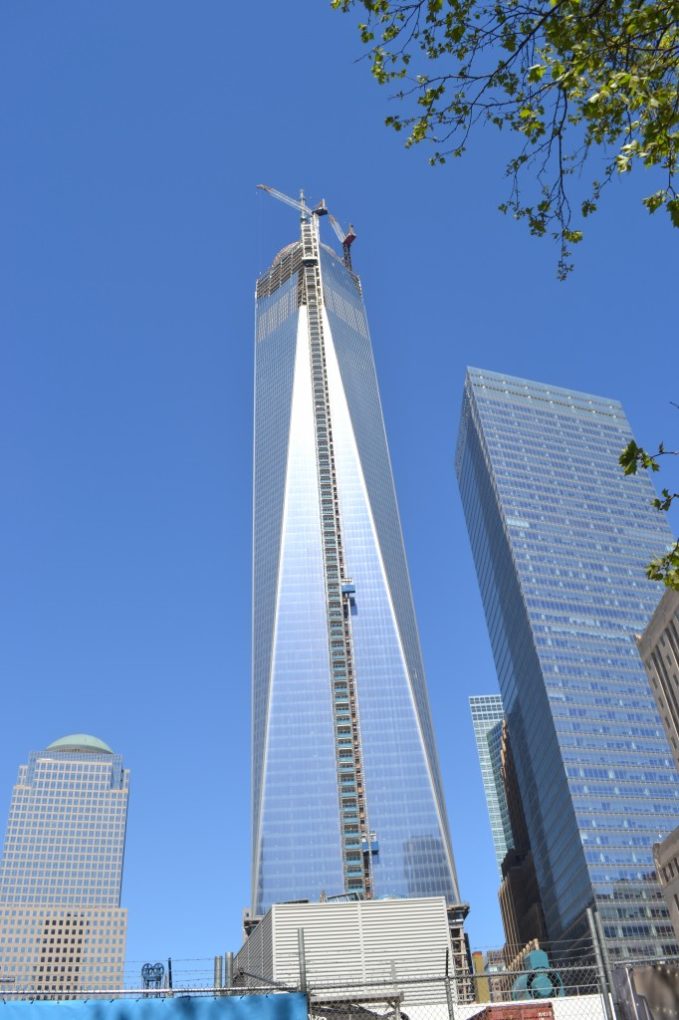 As an entrepreneur this is but one of the many fabulous and interesting trips I get to take. Travel along with me at Travel With Jim, or click here to join me in this entrepreneurial adventure.