Well, what we found was that it really wasn't all that long a way to Tipperary even though we did cover a lot of miles or is that kilometers. We started out in Cahir after a lovely night's rest in Cahir.
We had arrived the night before and while it was dark and quite cold we did manage to get a few pictures of Cahir castle.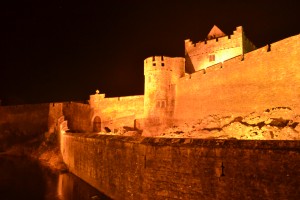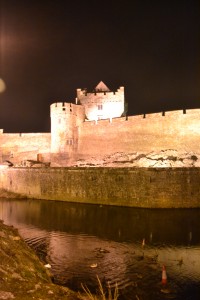 Cahir castle was once the stronghold of the Butler family. It is one of Ireland's best preserved castles. It retains it's tower, keep and it's defensive structure. We explored remnants of a dungeon and one of us got clobbered by a deliberately low ceiling.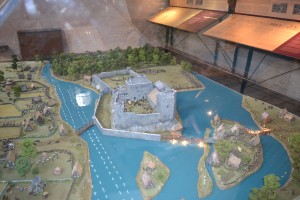 After a full exploration of this castle we hit the road we hit the road and I got to drive. Now you might think that that might not be a big deal but I have never driven on the left side of the road. With a lot of help from my co-pilot Branden, I managed to stay in the correct lane and really only scared the devil out of poor Branden when I came too close to those lovely rock walls the line both sides of the road. And then there was that huge truck.
Our next stop was Cashel where we explored the Rock of Cashel.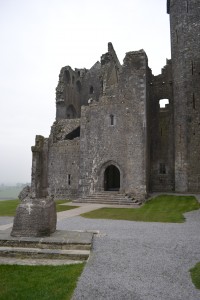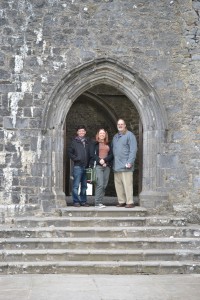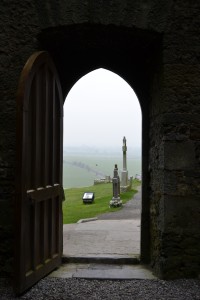 The Rock is undergoing major renovations. According the the guides the renovations are intended to be the nearest representation of what the church was originally like.
We found it interesting that several of the graves in the cemetery behind the church are relatively recent. I believe I saw one from 1996. And there were flowers on various graves as well.
One think that we thought might have been a necessity was at least a fireplace or some sort of heat as it was a wee chilly when we were there and I suspect that they the parishioners from days of old did have access to gortex and/or fleece.
While we had originally intended to see a reenactment of a medieval feast at Bunratty castle I really wanted to see Ashford Castle. So we drove through and past Galway to Cong and Ashford castle which was well worth the extra jaunt.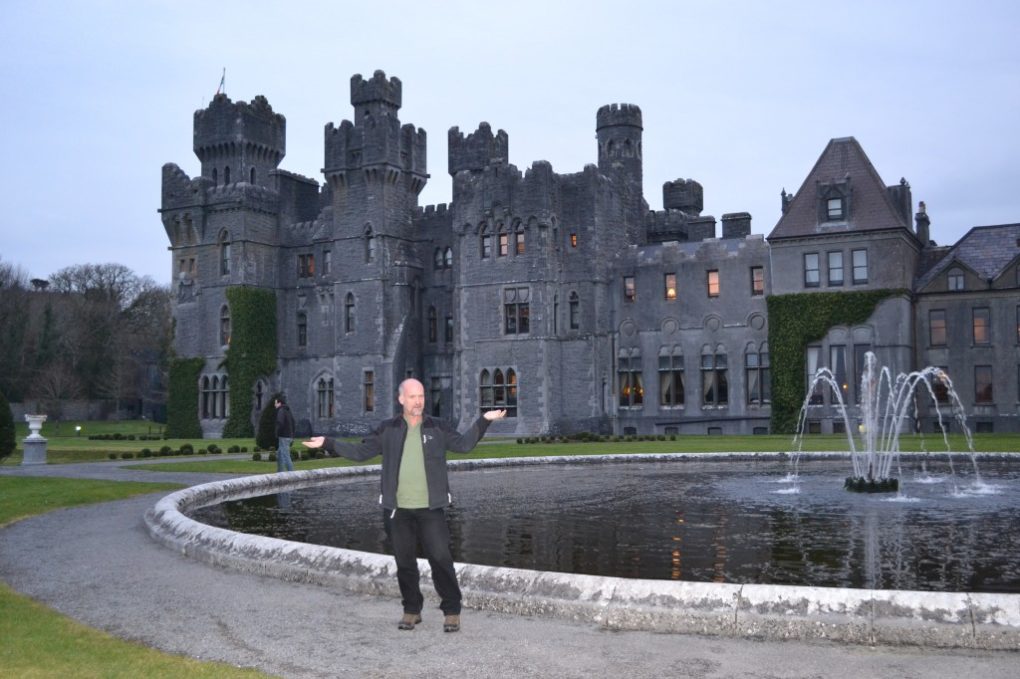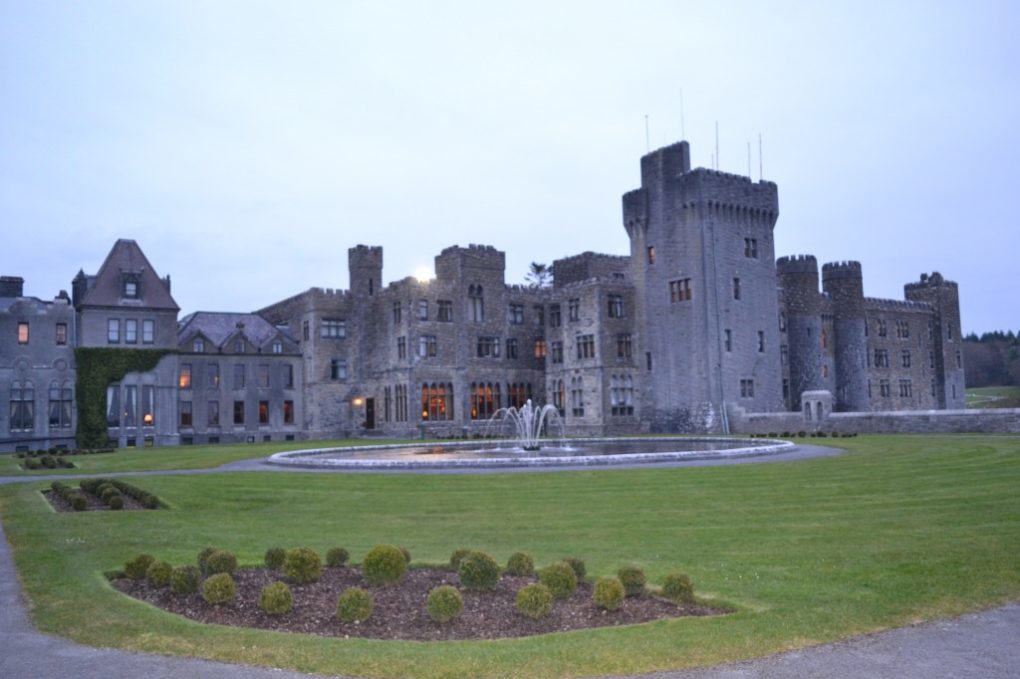 This is certainly the quintessential castle.
I might have sprung for us to stay there for the evening except that the price for the room was 360 Euro just for the one night and that would be just one room. We would have required two rooms.
By the time were were done here it was too late to make it back to Bunratty castel. So we made our way back to Galway where we found a lovely place to stay at the Flannery Hotel on Dublin road.
After a really lovely meal at the Park Hotel Grill we went out for a wee pint (perhaps a wee more than just a pint) of Guinness and some good cheer. I can't remember the last time I wnt to bed at 3:00 in the morning.