We essentially spent the day traveling from Galway to Belfast. I got to drive again and that was nice for me and a nice break for Branden. And the others had nice conversations in between naps.
We managed yet another full Irish breakfast and because of that opted for a late lunch in Newry along the coast. Unfortunately the food was only okay. I ordered a Caesar salad to start and I must say it was the portion equivalent of a postage stamp. And as often as I say "No Potatoes for me," I still get a slathering of potatoes and the alternate fresh vegetables are drenched in butter and other sauces. It must be nice to be a naturally thin Irishman who can eat all the potatoes, fresh cream, cheese and Guinness that they want.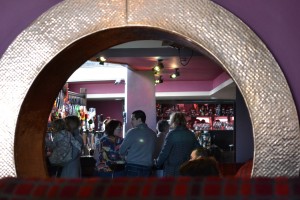 The Pub was full of Irishmen and their families having a bit of Sunday dinner and watching the current football game.