Not in my wildest dreams did I ever think that I would be creating a post on my travel blog about Brunswick, Maine. But as it happens I attended the Memorial Day Parade in Brunswick, Maine and once I posted the videos I created while I was there I received all kinds of attention and more significantly the appreciation of a young soldier who marched in that parade and found my video online.
So in honor of our service men and women both young and old I have decided to create this post.Brunswick Memorial Day Parade-Pipes. This first video (also my first ever posted video) is the bagpipers as the are coming into downtown Brunswick, Maine.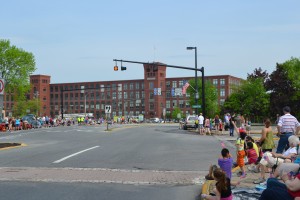 The Memorial Day Parade this year is especially significant for Brunswick because it also marks the final closing for The Brunswick Naval Air Station.
For as long as I can remember the Navy had a significant presence here. I still remember seeing an impossibly large airplane lumbering along through the sky headed for the Naval Air Station. I still can't quite fathom how anything quite that large didn't just fall to the ground.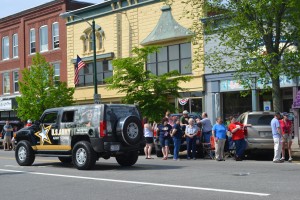 Back in 1996 when we had the Ice Storm that literally brought the State of Maine to a virtual Standstill it was those planes that brought help from other states in the form of electricians complete with their repair vehicles.
Brunswick Jr. High Band and The US Navy Marching
The Naval Air Station was an integral part of this community for 68 years. In November of 2009 the last of the P-3's departed from the base. And as of January 2010 the runways were permanently closed to Naval air traffic. The area has been renamed as The Brunswick Landing.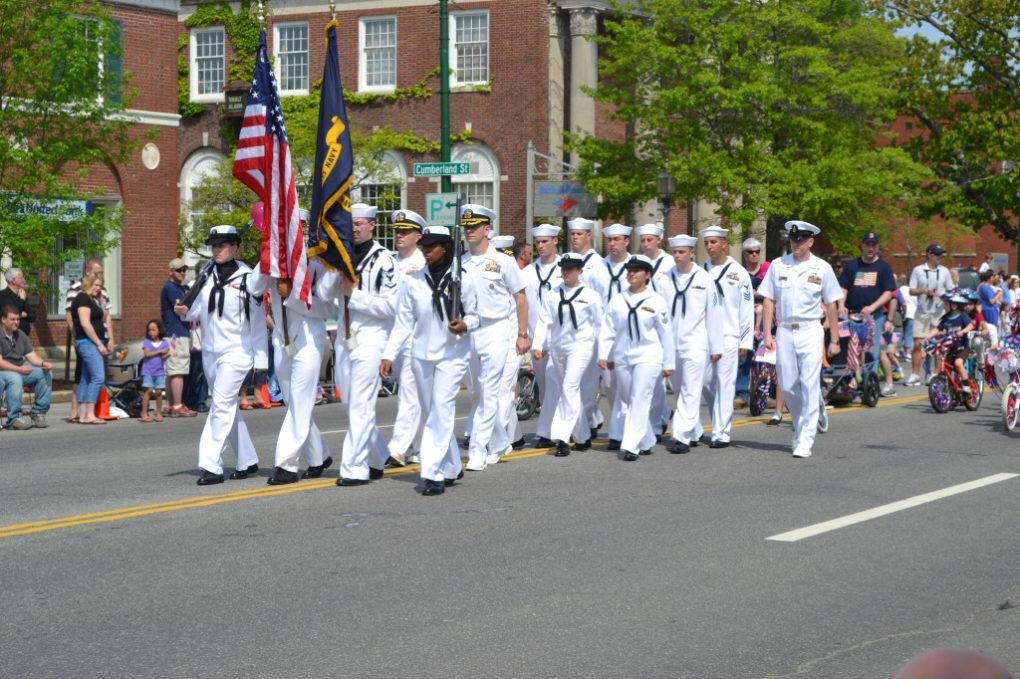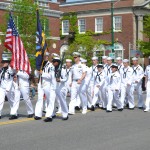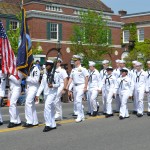 The theme for this years parade was "Never Forget."
Let us never forget the contributions and presence that Brunswick enjoyed from the Navy for the past 68 years.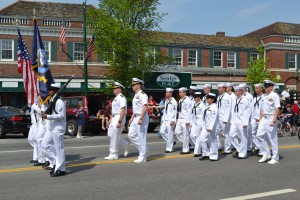 Brunswick is also home to Bowdoin College. The College was founded in 1794 and is a private liberal arts college. There are approximately 1700 students who enjoy an offering of a possible thirty-three majors.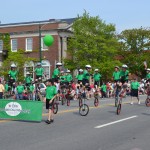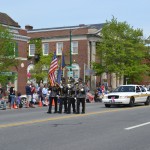 Brunswick, Maine is located just twelve miles north of Freeport, and twenty-eight miles north of Portland, Maine.
The area was settled in 1628 when it was called Pejepscot. Then after a series of skirmishes and all out wars the area finally experienced peace in 1717 and was renamed Brunswick in honor of the House of Brunswick and King George.