You might be wondering what I am on about now. Well the title for this post is actually the name of the first restaurant in which I enjoyed a fine Greek meal when I arrived here in Athens, Greece on the thirtieth of August.
While not all my flights were on time we did seem to manage to get to our destinations on time and without too too much difficulty. Because I have recently flown long distance from Maine to San Francisco I already had a good idea that the airplane seats could be rather uncomfortable. So I had prepared for this next adventure by ordering both a neck pillow and an inflatable seat cushion. And quite frankly I made a great decision. I actually had a nice sleep on the plane and arrived in Athens relatively rested and not numb from the pain.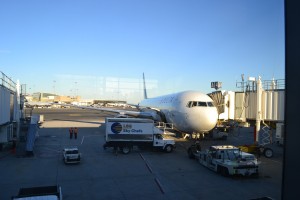 George Katopis met me at the airport and whisked me off to my hotel The Athenian Callirhoe. I had been led to believe that this was a four star hotel. But after being here now for several days I have my doubts. Even my Greek friends Yiorgis & Angilla have commented that the people at the desk here are less than helpful and neither professional nor terribly friendly. Nevertheless it's a place to sleep and that's all I really need to start my journey. Next time I come to Athens I will stay elsewhere.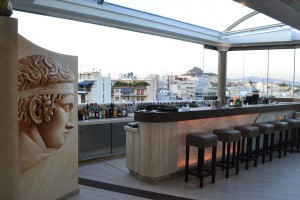 Yiorgis & Angilla picked me up at the hotel at around 9:30pm when we then went to the Grasshopper & the Ant for a fabulous taste of all sorts of Greek food. My friends have told me that this is a place that is not frequented by tourists as it is difficult to find and the people here speak Greek. It's more the neighborhood restaurant than a tourist attraction.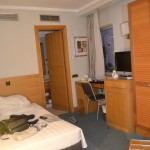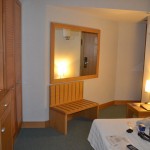 At some point during this first meal in Greece Yiorgis announced that he thought it was time to get me back to my hotel because he thought I was fading. I let him know that after around 15 hours of flying time, the Ouzo with which we started the meal and the several carafes of Greek wine that it was a wonder I was still even half awake. I slept fabulously and I haven't experienced Jet-lag at all.
Tomorrow we go to Saronida,