According to my friends Yiorgis and Anguilla Demetrius is synonymous with James. I don't often refer to myself as James although there have been others that do. Even so James is indeed my name and so whilst I am in Greece I am certainly okay with Demetrius. In fact just for fun I recently changed my iPhone setting to Demetrius Talbottopolis or "Δημητρησ Ταλμπετοπολισ," Thanks to my friend Alexander for translating it into the Greek. Quite frankly I like the way it looks although I haven't a clue how I would go about pronouncing that.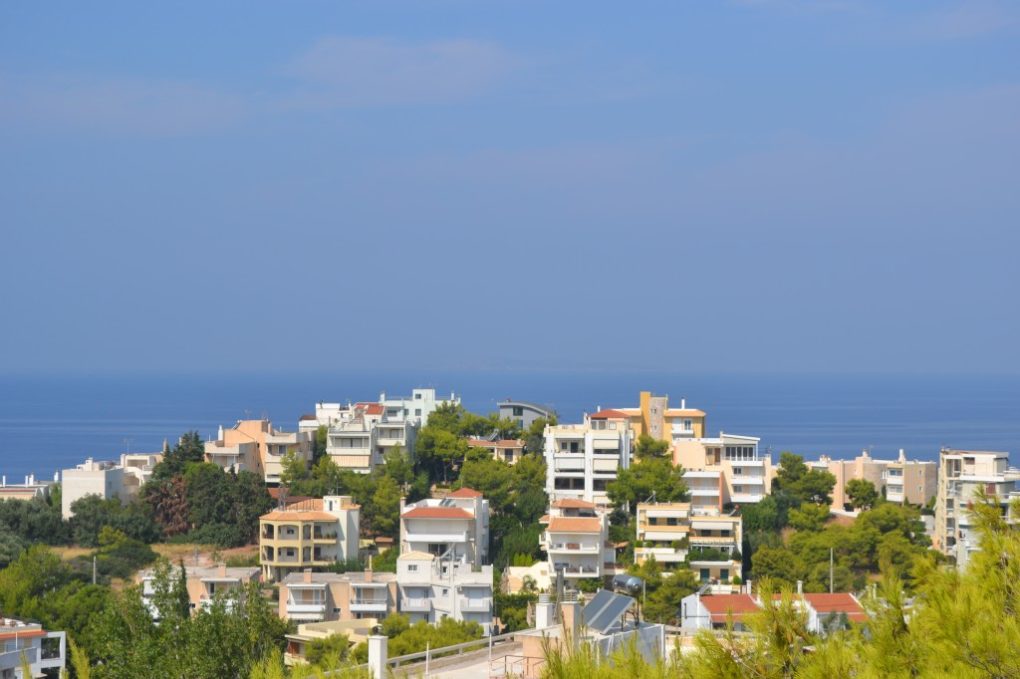 So, on we go to Saronida. First off, to pronounce it correctly you might say "Saroni-dth-a." I know it might be somewhat different than English per say but what you want to do is to pronounce it with the "th" sound but adding a bit of the "d" sound. To me it's a lot like cooking where you add a little bit of this with a little bit of that and then you end up (hopefully) with something fabulous and tasty.
The picture above is actually a photograph I took from the terrace of my friends Anguilla and Yiorgis. We traveled here today from Athens so that we could enjoy the swimming and beach community.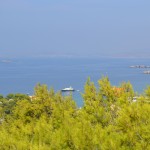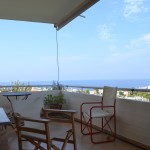 According to my friends it was unusually humid this day. And mostly because of this unusual humidity they could not share the beautiful sunset with me that they usually enjoy from their lovely verandah.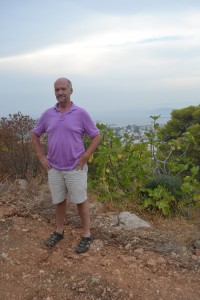 After the requisite siesta Yiorgis and I took the Dog Botticelli for a five minute walk. Actually our five minute walk turned into a forty-five minute hike up into the hills behind the houses of Saronida. I'm thinking that poor Botticelli doesn't often get that much exercise as he had some difficulty keeping up.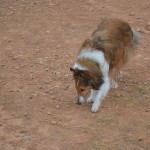 But for me it was a nice walk in the hills and the views from way up were lovely, albeit somewhat foggy.