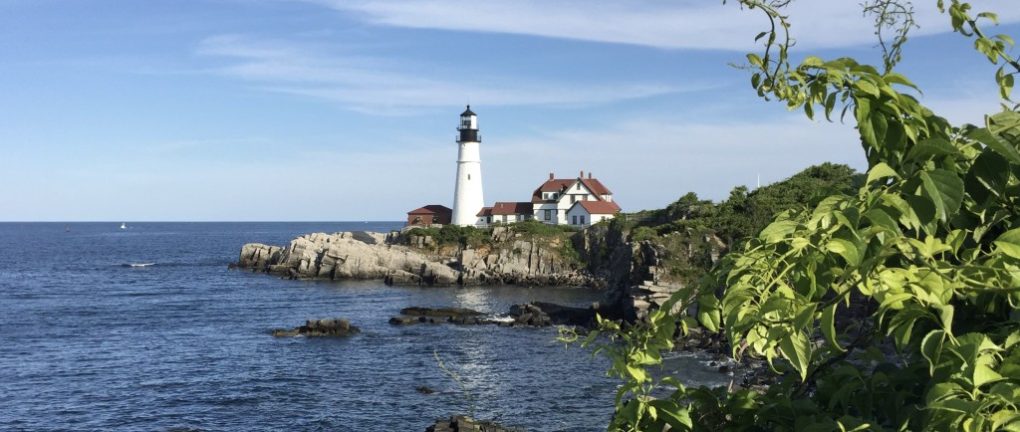 Yesterday I happened to be out at Fort Williams Park where there is The Portland Head Light. I had intended to do a live video while I was standing there in front of one of the most visited and photographed lighthouses but alas Facebook sent me a message that I couldn't do that because I had no internet connection. But I had my video camera with me so I did that instead.
The Portland Head Light is actually in the town of Cape Elizabeth, Maine and is now ensconced in Fort Williams Park which encompasses 90 acres with several Historical sites and lots of activities.
The Lighthouse itself was originally just 72 feet tall and was first lit on 10 January 1791 with sixteen whale oil lamps. Over many years updates were installed at the lighthouse site including a keepers quarters, a metal stairway and a "4th order Fresnel lens."
On 7 August 1989 the now 92 foot tall lighthouse was decommissioned and fully automated. The United States Coast Guard is responsible for the lighthouse and fog horn functions but the remainder of the site and the park is managed by the town of Cape Elizabeth, Maine.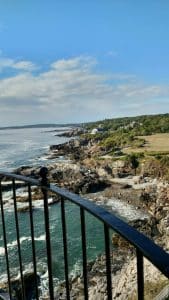 The park is expansive and the views of Cushing Island, Ram Island and the Ram Island Ledge Light Station as well as the boats and ships traveling the channel to and from Portland are just amazing. It's a great place to visit.
If you're really into lighthouses Maine Open Lighthouse Day takes place this year on Saturday 9 September 2017 from 9:00am to 3:00pm. During this event the public gets the rare opportunity to climb and learn about over twenty-four Maine Lighthouses. The event is sponsored by the United States Coast Guard and the United States Coast Guard Auxiliary.