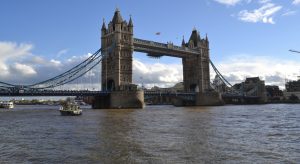 Heathrow Airport is the largest airport in the United Kingdom in London and is a major hub for all sorts of international and domestic English travelers. It's not abad airport really although when you first get off of an international flight and are herded off to a security screening it can be a little overwhelming and even difficult to figure out where it is that you are supposed to go.
I always found it a little strange that we go through security in the US and then when we land at Heathrow they take us all to another security screening Heathrow style. I remember on one particular morning hearing a fellow disgruntled passenger taking to a co-traveler about how odd it was that we were having to travel through security once we landed in London. Having no stops on any cloud between the US and England there was no chance that any dangerous items could be obtained along the way.
I think it's better now but there was a time when if you got pulled aside for some perceived infraction they would move painfully slow getting to you. It occurred to me at some point that the people working there might have been enacting some sort of a silent protest for not having enough security people to move the process along at a decent pace.
Subsequent trips through the Heathrow airport while very busy are less of a problem. Nevertheless keep in mind that if you don't absolutely need it while you are traveling and you think there could be some issue with it in security then don't include it in your carry on items.
I usually carry a very small pair of scissors with me with which I open some medication but I have decided that I don't really need it with me on the plane and in the event that I really have to take that particular sort of medication I think it could be accessed in another viable way.
On another trip I was singled out because of a bottle opener/corkscrew that had an ity bity little knife for cutting the foil off the wine bottle. While I gave it up easily I was questioning that as a viable call as I was flying business class on that trip and at some point I had a full sized metal dinner knife with my meal. So it just didn't make any sense to me. But again it wasn't anything that I was going to absolutely need on the flight.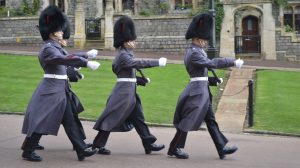 Anymore I carry only the bare essentials with me. And even then I seem to have this thing about taking too many books that I never seem to get to and that are heavy to carry around.
Less is way better and less of a hassle,
There is the possibility of a new trend in travel that could upset many travelers. That is a recent ban on laptops being allowed as carry on luggage. But I will have to research that a bit more before I write too too much about that one.