While traveling the Amalfi coast we stopped in many villages. including but not limited to Amalfi, Sorrento, Salerno and Ravello. On our first trip out there we had intended to get there much earlier so that we could see some of the area, have a nice lunch and then do some shopping. But as is often the case when traveling with others we were somewhat delayed and so arrived later than expected which hindered out shopping efforts as the Italians always get a nice siesta in in the afternoon which often means that shops are closed.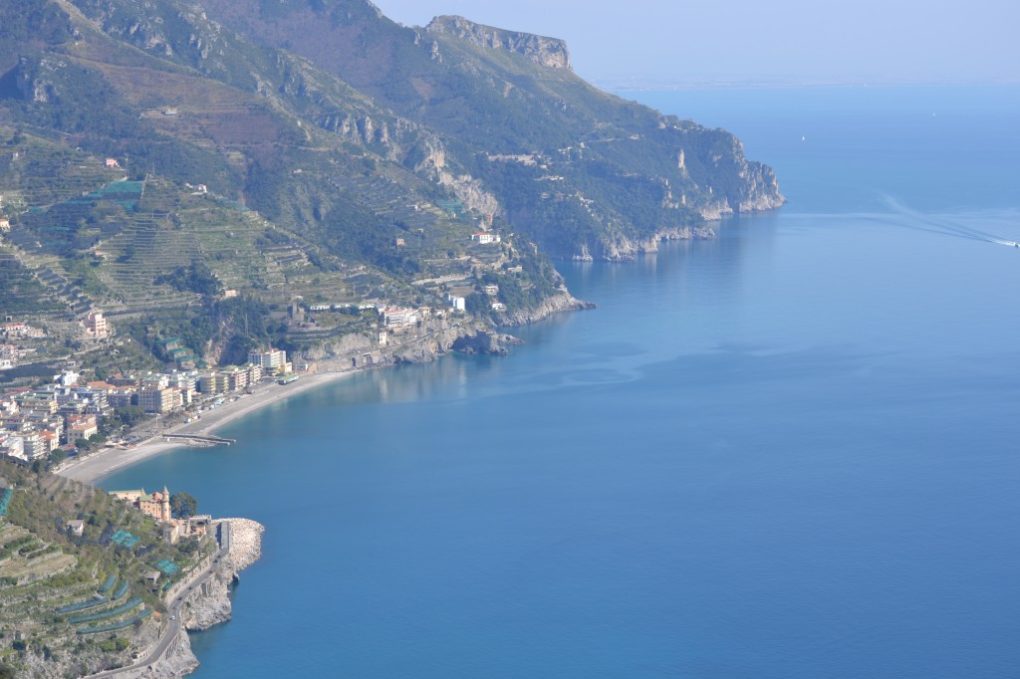 Nevertheless we returned a day later and got a much earlier start. On this particular venture we were looking for ceramics and we certainly found what we were looking for and a whole lot more.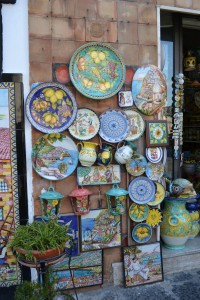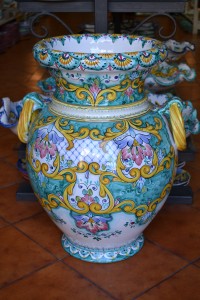 When we first arrived in Sorrento, Chester suggested that if I found something I liked that I should make note of where I saw it so that we could go back and purchase it. While that's really not bad advice it proved to be a little more difficult than I might have thought because there is an amazing plethora of fine Italian Ceramics in all of the myriad shops.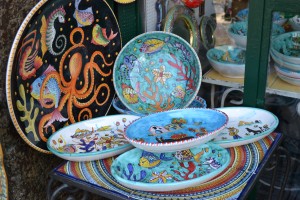 As I would learn later on, each region of Italy produces a style of ceramic that is specialized. So here on the Amalfi coast we saw some bright and beautiful Italian Ceramics as well as some somewhat odd Italian Ceramics. The odd pieces I would assume attract a myriad of tourists.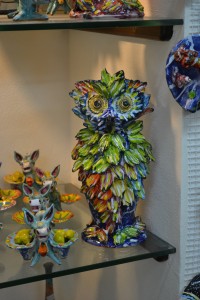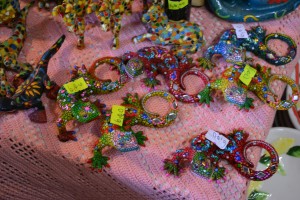 I found the selection of different styles and pieces to be amazing. And some of the shops are entertaining just to wander through. In itself it's amazing how much of this stuff they seem to produce.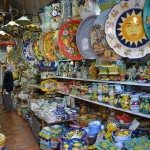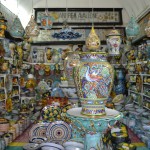 Just about every shop we visited was full of color and selection as well as a wide variety of items.
Of course we specifically went there because when he was stationed in Italy he found a shop that he particularly liked and so we went there.
It's Giovanni's and here are pictures of the outside door.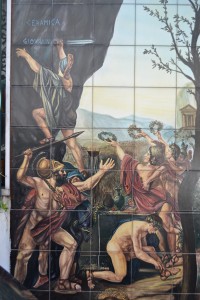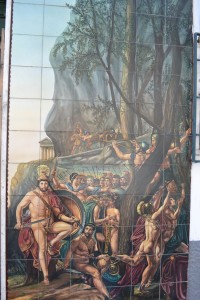 Imagine if you will that there is a doorway between these two tiled walls.
And once you enter the shop you will be treated to yet another plethora of Italian Ceramics. But this shop was not overly stuffed which made choosing something suitable a little easier. But only a little easier. Really I might have needed a whole cargo ship unto myself to take everything back that I really liked. But then again I have yet to win the lottery so perhaps that's a moot point.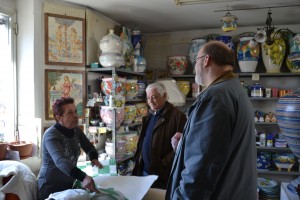 Chester had evidently called this woman to let her know that he was coming yet again.
She was delighted to see him and both he and I made purchases. Thank goodness for shipping because there's just no way I would have been able to pack all that I purchased in just one suitcase and not earn myself a nice hernia.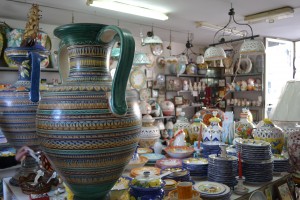 Our further travels along the Amalfi coast netted other purchases and lots more experiences.