Today is the 13th of March. But I arrived here on the 9th of March after flying here from Irelandia (Ireland). While I was delighted to arrive in Italy it was quite chilly here and for one reason or another I had injured my left foot and was experiencing considerable pain. In the days prior to arriving in Italy we had conquered oodles of stairs at Dun Luce and at the island with the ropes bridge, but I don't remember having done anything that would have caused such pain in my foot.
Both my friends Denise and Branden suggested that having used the clutch in the rental car in Ireland may have contributed to it's being strained enough to cause such pain. I still don't really know. Yesterday I actually managed to get back to doing lots of stairs. I still have some tenderness but now I can get back to the business (rather pleasure) of seeing as much as I can in my relatively short tenure here in Italy.
As we were flying to Italy the captain made a comment about a beautiful scene out our windows. I have not yet been to Switzerland but evidently these next few pictures are of the Apls from 36,000 feet.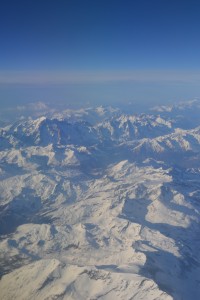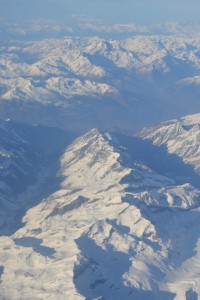 And then this next photo is my attempt at taking a few pictures of Napoli (aka Naples) at night. Our hosts, old friends of Chet's, Gennaro and Adriana took us to a vista high above the city just after picking us up at the airport.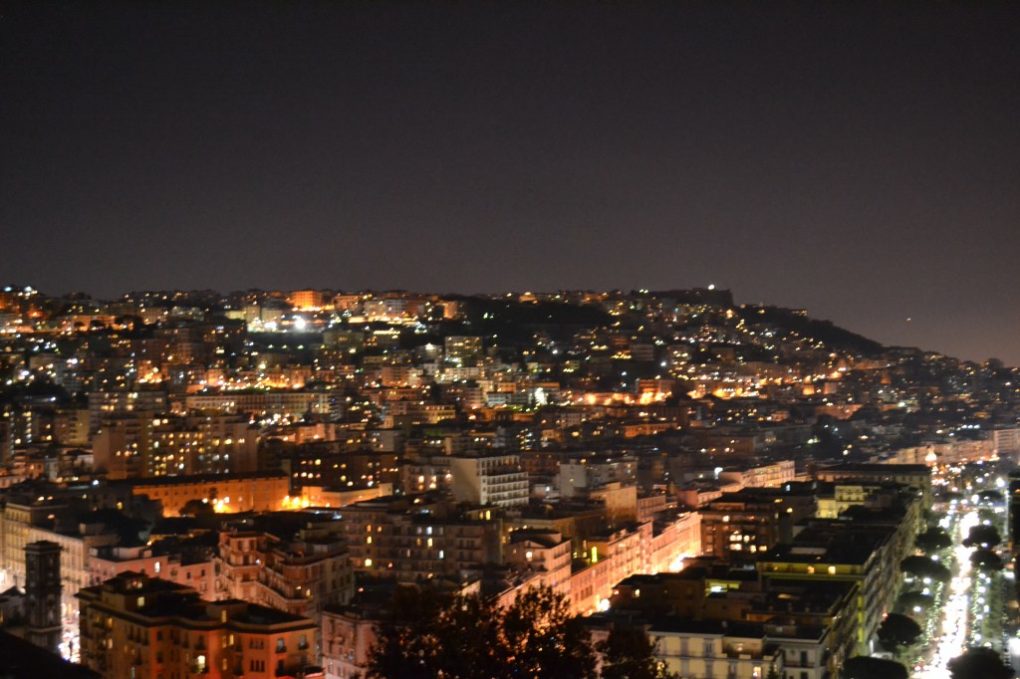 I didn't bring a tripod, I was freezing (which could just be me as I have lost 105 pounds and therefore have no body fat) and then my foot was throbbing so this picture above has some blurriness to it. Nevertheless this is the largest city I have been in in quite some time. It is exciting to be here.