Hey there – i know it's been a bit since I posted anything here but I have been inspired lately to get back to the blog and enlighten my readers to the wonderful world of travel.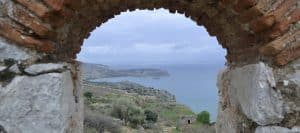 Traveling about the world i have learned a lot about the ins and outs of travel as well as some of the perks that are available to everyone. For some time now friends have encouraged me to share some of these tips because they think that other would be travelers could benefit from what I know.
I was reminded just this morning that there are so many things about travel that I just take for granted that other people just don't know. Friends will often stop me in mid sentence and get me to repeat something that they don't necessarily know anything about but that I just do on auto-pilot.
So two of the things I know about domestic and International travel are TSA Pre-Check and Global Entry.
TSA Pre-check is a travel benefit that allows low-risk travelers to expedite the TSA screening process. With Pre-Check you don't have to remove your shoes, belts or light jackets. You also don't need to take out your laptops or your liquids. Generally it makes the screening process much faster and less of a hassle. All you have to do to get this is to apply online which includes a background check, finger-printing and a ten minute interview. You can start the process here: https://www.tsa.gov/precheck.
Global Entry is a program offered through Customs and Boarder Protection which again allows low-risk frequent International Travelers which expedites re-entry into the United States. The process for application is a little more stringent than that for TSA Pre-Check but also includes an application, a background check, finger printing and then a personal interview with officers from Homeland security. For more information and to apply you can go here: https://www.cbp.gov/travel/trusted-traveler-programs/global-entry.
One of the things that I like best about it is that I get to skip the insanely long lines when i am returning. And when I am leaving I get all the benefits of TSA Pre-Check as long as my Global Entry Card number is entered in my Airline reservation.
Here's a little live video I did this morning: Global Entry & Pre Check