After touring the Temple of Poseidon in Sounion we traveled up the cost a bit to the fishing village of Laurium. In ancient times Laurium was known for thier mining of silver which was then turned into coinage mainly used in Athens. Evidently they also had a terrible reputation for the way they treated slaves who worked in the silver mines.
Today it is partly a peaceful fishing village and partly the home to several yacht leasing companies. Evidently this is the place where my friend Yioryis goes when he wants to lease a yacht that he then sails in and around and amongst the various Greek Islands.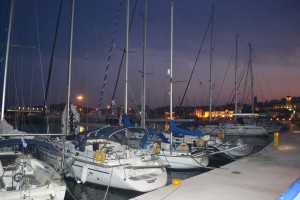 Once we finished a leisurely walk through the boat yard and some of the small village that is there. We settled on having dinner at a small outdoor cafe. While there weren't too many others dining at what I now know to be a rather early hour at about 9:00 to 10:00pm, pretty much as soon as we sat down we were joined by eager dinner guests.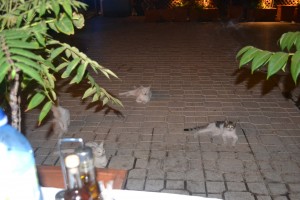 Prior to traveling to Rome in March I had been told that I would see lots and lots of cats there. But it seems to me that there are quite a few more cats all about Greece.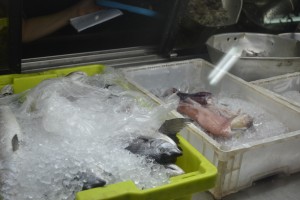 We actually went up to the cooler at this cafe and picked out the fish that would then be our dinner. I'm guessing that our dinner guests are used to visitors taking pity on such sweet countenances and handing over a morsel or two here and there. They were all quite patient and cute. Not a one of our guests ever ventured to leap onto the table to abscond with anything uninvited.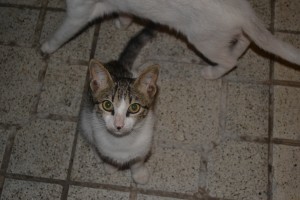 I would think that after three bottles of Ouzo that Our Dinner Guests in Laurium could have gotten away with just about anything. Of course I think I was more affected by the Ouzo than either on my Greek friends. Yioryis did say that this particular Ouzo seemed a bit stronger than some other that I was able to enjoy, but then at 40% alcohol I guess it would be.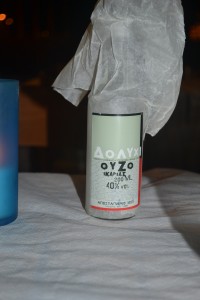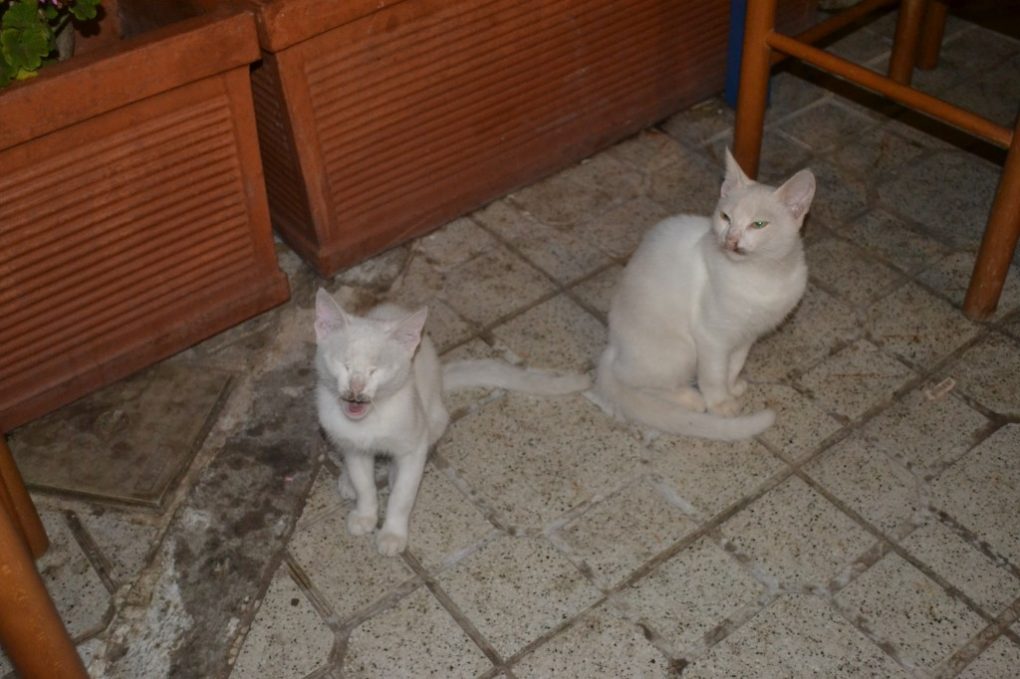 Next Stop is the Acropolis in Athens, Greece.