September 1, 2011
The tour bus arrived essentially right on time although it was a little difficult to tell that it was actually the right bus. But no worries. It was 7:45 in the morning and possibly already 90 degrees F. It was fabulous for this Mainer who's lost 120 pounds in just two years and has subsequently been freezing to death.
I was proactive for this first real tour of Athens. I had put everything together the night before so I was sure not to forget anything that I wanted to take along with me. Breakfast was a hurried event this morning. But except for the part about not enough coffee, I think I could get used to feta and fresh tomatoes, cucumbers and a myriad of select proteins for the first meal of the day.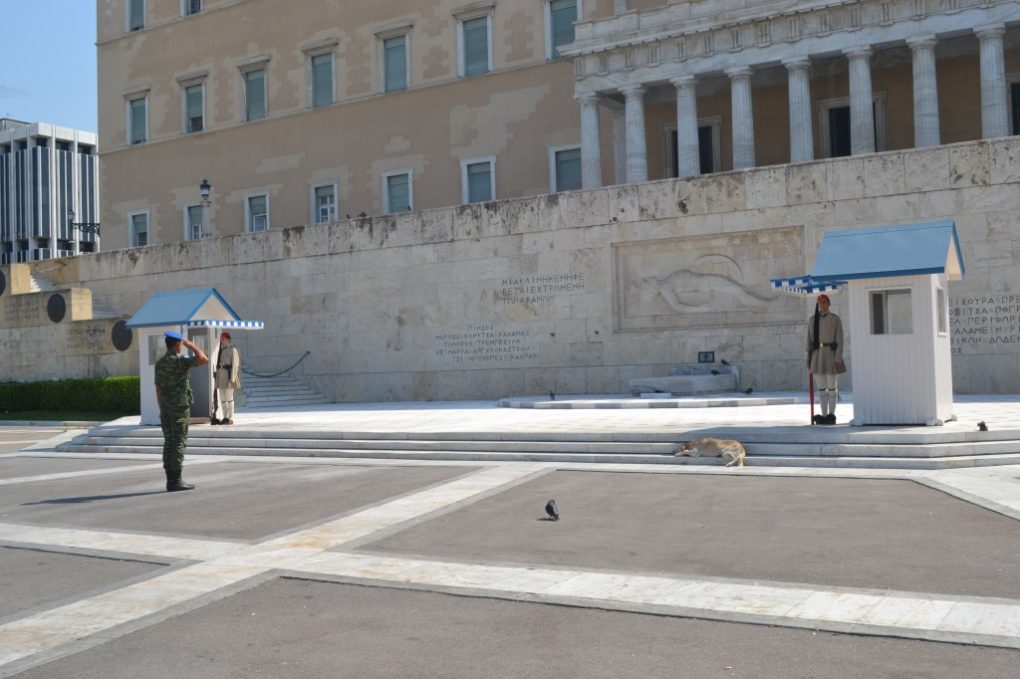 The first bus was a wee blue thing that whisked me off to Syntagma Square where we were transferred to the mother ship, a much larger bus. We sat in the bus for about thirty minutes waiting for the smaller shuttles to bring yet other eager tourists to the mother ship.
If you are ever aching for the Athenian traffic experience this is the place to visit. When I was in Italy I was amazed at how creatively the Italians drive. In the film Under The Tuscan Sun there is a line that goes something like "A yellow traffic light is just a suggestion." Now I am thinking that all Europeans must go to the same driving school. It's important to note that while in the states pedestrians have the right of way, they don't in places like Italy, Greece, France and the UK. And while I do know that I have nearly been creamed a couple of times primarily because I was looking the wrong way.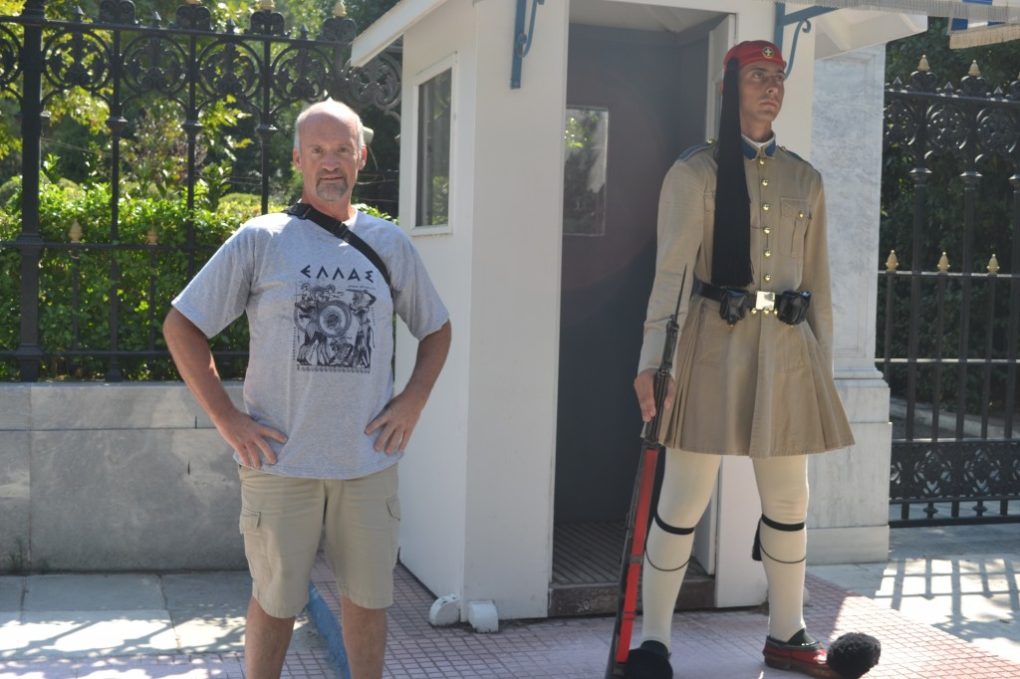 Syntagma( Πλατεία Συντάγματος) Square is a central hub in Athens. Of particular interest is the Greek Parliament which is just past Amalias Avenue to the east. Here, if you happen to be in the vicinity on the hour you can see the changing of the guard. I did not see it on this day but on another when Yioryis and I were doing a marathon walk through a myriad of neighborhoods in Athens. In fact on that day I not only saw the changing of the guard at the Tomb of the Unknown Soldier (Μνημείο του Αγνώστου Στρατιώτη) but also in front of the Presidential Palace which is across the street from one side of the National Gardens; a huge park with a variety of gardens and really an oasis in the central part of Athens.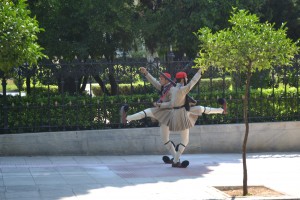 The changing of the guards is fascinating to see. It's unlike any other guard changing ceremony I had ever seen before. I was told that there are very strict rules about becoming a guard, but it's also an enormous honor. What I recall is that you must be 100% Greek and you must be not less than 6'2″ tall. My friend Alexander (Αλέξανδρος) would not have qualified for such a position partly because he is only 6 feet tall but more because he has an interesting case of ADHD and one of the other integral requirements is the ability to stand at attention in the blazing hot Athenian sun for hours at a time and not move at all. I'm quite certain I couldn't do that either.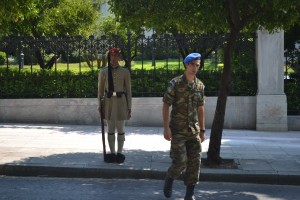 During travels to other places where there have been similar sorts of guards I have seen tourists all but harass these brave young men as they are attending to this honorable duty. I was impressed that in Greece you can see the guards, and you can have your picture taken with them in a respectful manner. But there is a third guard there who is essentially a guard for the guards. Quite frankly I would find it impossible to stand there for any length of time under those conditions. Oh and did I forget to mention the traditional uniform. I was wearing shorts and a thin tee-shirt and was quite comfortable. But to be dressed to the hilt in what appears to be heavy wool? That takes true dedication.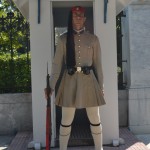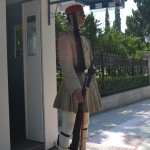 I've only briefly mentioned above that the National Gardens (Εθνικός Κήπος) are within walking distance of the Parliament Building bordering one side of Syntagma Square. Also within just a short walk are some of the oldest and most interesting neighborhoods in Athens. I know I was in Plaka (Πλάκα) and Monastiraki (Μοναστηράκι). I'm not so sure I was in either Psiri (Ψυρρή) or Kolonaki (Κολωνάκι). I was really only in Greece for a rather short eighteen days and while I did see and experience many wonderful things I know I will have to return many times in order to see and experience so much more.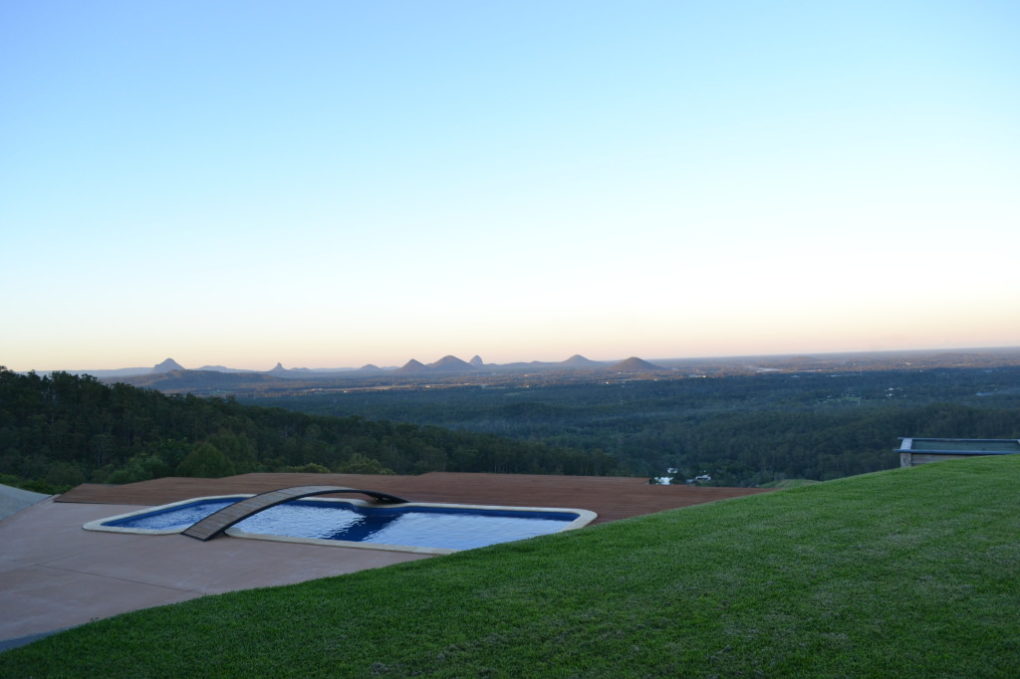 And, yes there is more so much more there are some of the more famous sites that are all within a very short distance of Syntagma Square. In subsequent blog posts we will be traveling to places like The Acropolis(Ακρόπολις) , The Theater of Dionysus which I was able to see from a distance, The ancient Agora of Athens (Αρχαία Αγορά των Αθηνών) where Yioryis heard and translated for me some much younger Athenian men note that when they are as "OLD," as these two guys (Yioryis and me) they hope to be in as good physical condition. I will also take you to Philopappos Monument (Μνημείο του Φιλοπάππου) at the top of the hill of the nymphs and finally to Lycabettus Hill where I was essentially and almost overwhelmingly struck with the sheer enormity of the city of Athens Greece.
And yes, I am holding out just a wee bit with a special experience. But you have to come back to see what that might be. Nope, sorry..it's a secret. Shhhh.
And this is merely The Athens Experience. Just wait until we set sail for the Islands of Greece.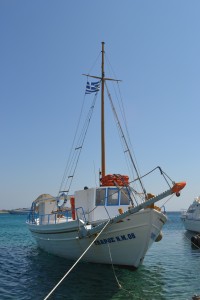 Jim & The Athens Experience continues tomorrow. So come travel along with me. We have some amazing places to visit.