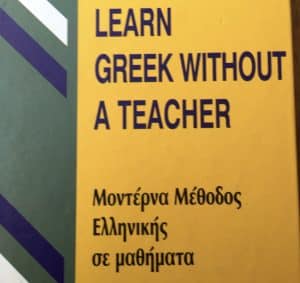 I've been fortunate to have traveled to many distant places all over the world. And maybe you might think I'm a little odd but i always try to learn a little bit of the language before I go someplace new. I've often been told that "everyone speaks some english."But that's just not always true.
On my most recent trip to Greece I was looking for a remote beach and fortunately found a woman at a Taverna. I asked her in Greek if she spoke English and she said no. That wasn't the end of it because I have studied some Greek and so with my broken Greek I was able to figure out where it was I wanted to go, and once I got there I had a fabulous time. Below is a picture of it. It's not so much a beach as it is a hidden cove.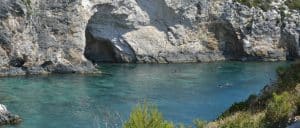 Then, I was at a monastery on the Island of Crete and was able to use my rudimentary Greek to purchase some kumquat Liqueur. The Monk that sold me this libation first thanked me for attempting to speak Greek and then shared with me that in Greece there is a spiritual connection to the language and so it is most appreciated when people at least attempt to speak the language.
Greek is not easy and at first I noticed that studying Greek was messing with my ability to spell in English which is not only my first language but one in which I have a college degree. As my Greek has improved my issues with spelling have stopped.
When I traveled to Thailand I actually purchased a course and studied the language before ever leaving the USA. I had a fabulous time traveling in Thailand. I was delighted with a country full of Elephants, Orchids and a whole host of people putting their hands together and bowing. Because i had taken the time to learn some of their language and their customs I was very well received by the Thai people.
I had traveled with a group and even other people in the group commented on how much better I seemed to connect there than they did. A little effort goes a long way.
On another occasion I traveled to Belfast Northern Ireland with a group of friends. On many occasions it seemed as though I was the designated interpreter for the thicker English/Irish accents that others couldn't hear and decipher. Even I found that a little weird.
[youtube]https://youtu.be/-qabuBZ3X8U[/youtube]
For more Travel stories, photos, and my fabulous Travel Tips:
http://www.travelswithjim.com/Travel-Tips
#TravelTips