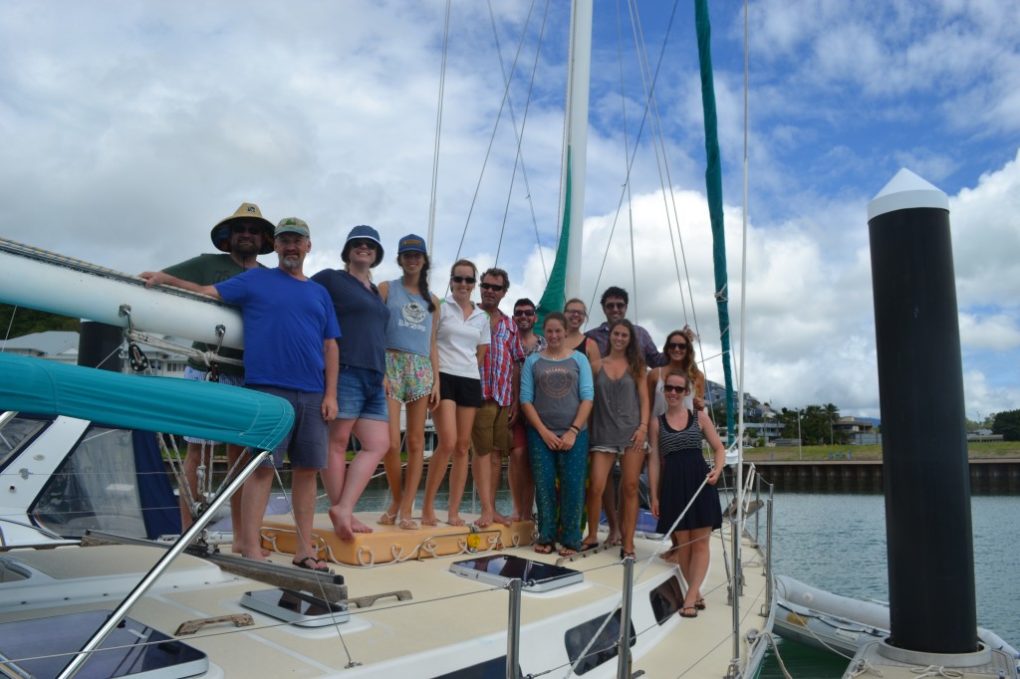 When I was just five years old my grandparents and parents thought it would be cute to take a picture of me piloting my grandfathers yacht in Jupiter, Florida. Of course at that age they had to get me a box to stand on and as I recall the boats wheel was a wee bit bigger than I was..
Over the years I have had other opportunities to have similar photos taken of me. I believe my Aunt Joan has the original picture as well as another picture of me standing at the wheel (in a similar pose) of my Uncle's yacht in Palm Beach, Florida.
My father had a boat as well. Although living and growing up in Colorado boating was limited primarily to lakes and reservoirs. I remember that while he appeared to have a great time on the boat (when it was working right) with family and friends and even securing some certification as a boat captain himself that he eventual advice to his children was to charter a boat rather than own one. I think his owning experiences were not always pleasant and stress free.
I love the water. I was thinking that if I had been born a different species I might have been a fish, and a Dolphin specifically because I love to swim and play in the water. At this writing I am in Australia and have just returned to Brisbane from a jaunt to the Great Barrier Reef and the Whitsundays. I had a fabulous time out on the sailboat. There's just something about being whisked away by a brisk wind and standing sideways at the wheel while the boat is keeling at 24%.
I could most certainly get used to this lifestyle. Barefoot on the sailboat cruising about the islands. I love sleeping on a boat that rocks back and forth. It's almost like being in the cradle once again. We even enjoyed hammocks on deck, but the scattered rain showers were a bit of a deterrent when it came to sleeping up there all night.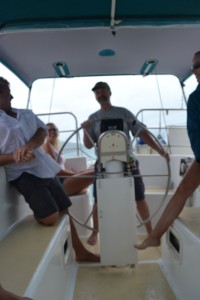 While the pictures of me at the helm didn't quite come out right, one of the other passengers was able to get my video camera from me after the captain basically said, "Here take the wheel," and scurried off down the bow of the boat to attend to some other task. So below is a video of me steering the sailboat. It's not nearly as long as what I might have liked but hey, it's better than nothing other than fond memories. [youtube]http://youtu.be/8jwt5f1wKo8[/youtube]
Once the house stops rocking and I have access to other video software I will extract capture shots from the video clip to add to the collection of Captain Jim photos that seems to have started as a tradition so very long ago when I was just five years old.